Bespoke Software Development foFor Your Business
Bespoke software development is in high demand. For the owner of an expanding business, a piece of bespoke, custom built software allows for the automation of many tasks and streamlining of processes, greatly improving the organisation's overall productivity levels and efficiency. The need for a team who can assist with bespoke software development is commonly more critical to an already established business who require software that addresses the operation-critical tasks that are placed upon a modern business; something 'off the shelf' software may not be able to do.
When we work with businesses, we often find underlying issues that affect users on a daily basis, which make considering bespoke software development a priority and help achieve increased productivity, efficiency and profitability, as mentioned above. Some examples you may have experienced include:
Frequent errors occuring with software due to a lack of support, out of date updates
Spreadsheets and other software requiring a large amount of manual processing
Having to access multiple sources of data
Unable to cope with business demand and future growth demand
Incompatibility with new hardware and software being introduced
Time consuming activities that should be much more efficient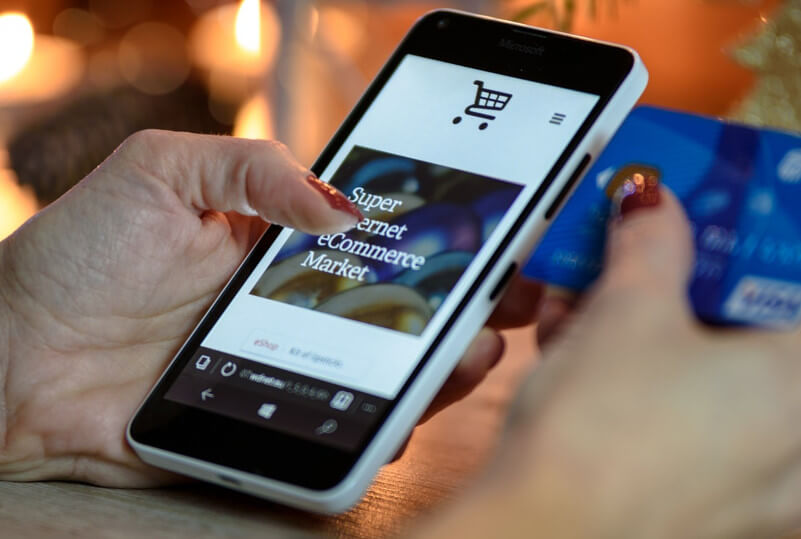 Frequently Asked Questions
We see patterns with the questions people ask. Maybe we already have the answer to your question
This largely depends on how much stock items or products you wish to sell as well as budget and timescale for completion of project. It also depends on whether or not you intend to sell products on an international level. Larger organisations who have thousands upon thousands of products that they can sell online will use an entirely different platform from a smaller scale business who may only have a couple of hundred items in their inventory.
Never will you find one project that costs the same. There are many factors which vary from project to project which will subsequently have an effect on the price. An eCommerce store which only sells 30 items will cost considerably less than an eCommerce store which intends to sell thousands of items. Only once a consultation has been had and all the functionality requirements have been gathered, we can evaluate a reasonable cost for the project.
Again much like the previous answers to such questions, the length of time it takes for the production of an eCommerce platform from inception to completion will vary! We can usually say with confidence that, regardless of the size of the project, the production of an eCommerce platform will take a minimum of a month. However, it could potentially take up to 6 months depending on the size of the store. Clients who are willing to increase their budget in order to finish the project quicker allows for more man power to be placed on the job, therefore speeding up the development time.
Bespoke Software Solutions allow for the Streamlining of In-House Processes
Introducing bespoke in-house software positively impacts a whole host of key performance metrics. The software is designed to enhance your all of your business operations and can save the business time and money while dramatically increasing overall productivity levels and increasing margins.
The effectiveness of existing in-house operations is increased through the organisational assistance provided by custom software and through the increases in overall efficiency output of each employee. Additionally, the software can allow for one centralized database for the consolidation of any and all data pertaining to the business' development. This data can be accessed, amended or deleted easily and efficient by any authorized employee.
An experienced bespoke software development team can remove bottlenecks that occur internally, within an organisation, without losing points on service quality. Removing these bottlenecks and other frustrations will actively improve the attitude and feeling of the users. Research has shown a significant improvement in productivity by workers who are happy in their job role and ultimately, the users are the ones who will drive the business performance forward.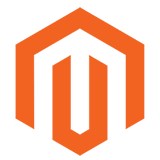 PHP
Great platform for business who operate on large scale. It provides the best out-of-the-box solutions for effective operations of your online-store.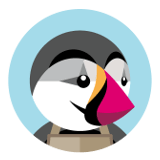 Ruby
This platform allows business to utilize full functionality. This is usually a preferred option for business is in the process of scaling up their eCommerce
Node.JS
Best platform for starting businesses in eCommerce, when inventory is low and no need for integration of warehouse management systems, eBay or Amazon.
More Targeted Insights
Software that is purpose built has proven to be substantially more effective at assembling and understanding data and can provide mission intelligence, specifically when taking into account trade secrets and unique processes.
An experienced bespoke software development team will understand the necessity for the integration of a dashboard that displays a wide range of important insights and metrics. This allows for a more precise and effective identification of growing trends which can save time and money by facilitating solving a problem in advance.
When developing this dashboard, any open source or external systems that compliment the bespoke software solution will be included in the design and implementation phases, to ensure that the business is able to maximise data analysis and its level of targeted insights.
CRM / ERP Systems
CRM systems are designed to manage the interactions that an organisation has with its clients and customers more efficiently. Used frequently amongst sales and outbound employees, a CRM system acts as a central storage point for all information related to any interactions had between the organisation and its customers. It allows for different members of staff to clearly identify the nature of the last discussion had with the customer, who is the last member of staff that spoke with the customer and if there are any future tasks assigned to a particular staff member.
Bespoke custom developed CRM systems that can effectively organise and manage the interactions that a business has with its customers can revolutionize a company's internal sales funnels and increase sales. It allows for easier and more accurate future projections, assists with customer retention and can even allow for easy and efficient management of customer invoices.
ERP systems are similar to CRM systems in that they both strive towards achieving a common goal: maximizing productivity by streamlining operational processes and increasing profits. The key difference between CRM and ERP systems is that ERP systems are focused on effectively managing and streamlining an organization's internal processes.
Back Office Systems
A back office system, ensures the efficient administration of internal operations within an organisation. Although customers will not directly benefit from the implementation of back office software, they too can feel the difference with a more efficient and effective service. Back office systems can massively increase efficiency and productivity within areas of accounting and finance, project management, human resources and more.
These back office systems are of both a technical and human nature. This is why we believe bespoke software can have such influential and positive results when implemented as newer technology will create economies of scale and process efficiencies
Where back office system efficiency comes into its own in the role it plays for users, in making their tasks run more smoothly. This improvement will mean they can achieve more with the time they have available and feel less frustrated, knowing that the back office is designed with their day to day processes in mind.
Why Vecro Tech
A modern day business must utilize resource planning as well as front and back office system software in order to remain at the forefront of their industry. It is of vital importance to Vecro Tech that we gain an in depth understanding of every requirement for every project we undertake. We will work together with the client to analyse the internal processes within their organisation and consult closely to suggest innovative ways where the implementation of software can relieve any bottlenecks.
We offer the highest quality services to our customers, engaging in a working partnership that utilises the experience and knowledge of our customers, along with our expert team of developments, to design, develop and implement a bespoke software solution that meets our customers needs. Vecro Tech values and truly believes in this open, honest and mutually beneficial partnership, increasing our customers ability to grow their business in a secure and profitable way.
How we work
At Vecro Tech, we offer a full Software Development Life Cycle (SDLC) service that goes from Requirements Analysis, Design, Implementation and Testing, then finally to the Deployment and Maintenance phase. We do not simply make a piece of software that we think will be fit for purpose, we actively engage with clients at every stage to ensure the bespoke software development project is the best possible fit and continues to maximise the potential of our customers businesses after implementation.
Requirements Analysis Phase
We work in partnership with your business to learn about your requirements, your expectations and challenges faced in pursuit of growth. Our dedicated project manager will work with the key stakeholders of your business to create an outline of the software package you require. This is done through a unique mix of face-to-face interactions, collaboration tools and reporting.
It is vital at this stage, that we include users in the discussion, so that any high level goals regarding productivity and scalability do not impact the usability of the bespoke software being developed.
Design Phase
Our design and technical experts will turn this outline into a design for you to review, amend as required and ultimately approve for creation. Some of the tools we use in the design phase include:
Discovery Meetings (Face-to-face, Video and Telephone Conference)
Workshops
Collaboration software
Video proposals with supporting documentation
During this phase, we will discuss parameters set by the customer, potential risks of decisions made, technological requirements of the software package, time constraints and budgetary considerations. This is all done to ensure full transparency and to minimise issues arising at a later stage of the development.
Implementation Phase:
This is the phase where our teams experience, expertise and passion create a truly bespoke piece of software that will improve your business operations, customers experience and potential to grow, whilst saving time and money.
Central to achieving these goals is the way we have put together a talented team who are experts in a wide array of programming languages and frameworks. Whereas many bespoke software developers will use expensive options that lock you into a specific vendor or require high licensing costs, we believe in choosing the best solution for your requirements, whether that is C#, .Net, PHP, Node.JS or another solution. No matter the solution we decide upon, we create it for you and not to our benefit, ensuring its effective, efficient and works across all platforms and devices.
This phase of developing the product will be a continuous collaboration of experts, reviewing each others developments to ensure the overall product works as one, testing and providing feedback, repeating this mini cycle as many times as required until project requirements are met.
Testing Phase
As part of our quality control, we have developed a structured, comprehensive testing methodology to minimise issues and maximise results of any bespoke software. We will map the testing programme against the specific requirements agreed in the initial phases, meaning each client has a bespoke testing programme created for their piece of software. Our experts will check each section of code or process to ensure it works without fault and in line with the project specifications.
Furthermore, we undertake security and performance testing to ensure that it meets all legal and technical requirements in the environment it will operate in. One of the final processes we will implement is in depth User Acceptance Testing and training of users to see how they respond to the software, discover issues to resolve and gain valuable feedback to action.
Deployment and Maintenance Phase:
Following the successful creation of your bespoke solution, we will ensure a smooth transition, working together with all key stakeholders to manage the system implementation A vital part of this phase is to ensure that everyone has the tools they need to use this software effectively and so we continue to train users, whilst we implement the software, building on the work done in the previous phase and subsequently provide them with guidance documentation.
Our teams will be monitoring the software following deployment to ensure any errors, maintenance or queries that arise are resolved as efficiently as possible, once more minimising any negative impacts on the business during this challenging but exciting time.
Find out more about how we can help with your software requirements
Talk to us today to find out more about how Bespoke Software Development can help you in achieving your business goals - efficient, effective and future proof software that matches your business blueprint.