Ecommerce Platform Development in Glasgow
eCommerce is one of the primary reasons why people use the web. When it comes to shopping from your browser or your phone – thousands upon thousands of transactions take place online every day. Suffice to say: eCommerce is big business! With a strong understanding of marketing and wed development, Vecro Tech creates online stores for businesses that produce real results. Our eCommerce platforms are built around the requirements of the client, but with the experience of the end user or prospective buyer in mind. If you are looking to expand your business and want to start selling some of your inventory online, or if you are a business that is looking to sell stock only through the web, then please get in touch to find out how we can help.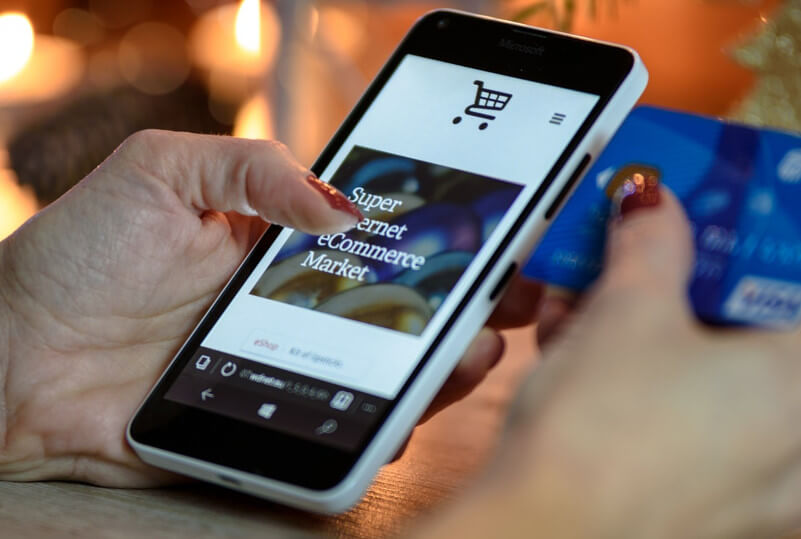 Frequently Asked Questions
We see patterns with the questions people ask. Maybe we already have the answer to your question
This largely depends on how much stock items or products you wish to sell as well as budget and timescale for completion of project. It also depends on whether or not you intend to sell products on an international level. Larger organisations who have thousands upon thousands of products that they can sell online will use an entirely different platform from a smaller scale business who may only have a couple of hundred items in their inventory.
Never will you find one project that costs the same. There are many factors which vary from project to project which will subsequently have an effect on the price. An eCommerce store which only sells 30 items will cost considerably less than an eCommerce store which intends to sell thousands of items. Only once a consultation has been had and all the functionality requirements have been gathered, we can evaluate a reasonable cost for the project.
Again much like the previous answers to such questions, the length of time it takes for the production of an eCommerce platform from inception to completion will vary! We can usually say with confidence that, regardless of the size of the project, the production of an eCommerce platform will take a minimum of a month. However, it could potentially take up to 6 months depending on the size of the store. Clients who are willing to increase their budget in order to finish the project quicker allows for more man power to be placed on the job, therefore speeding up the development time.
eCommerce Technology We Use
Vecro Tech prides itself on the fact that we are always keeping up to date with the latest technology in a vast world that is ever changing. Our eCommerce platforms are mainly built using WordPress, Prestashop and Magento. This means that our online stores can be developed to various levels of customization, whether its a shop of 5 items, or 500. We listen to the requirements of the client, what products they are selling and the quantities of stock, allowing us to make a decision as to which platform we build the store with.
Our platforms give the seller a system that is easily administered – allowing them to add or remove products and change their prices easily and quickly. Our stores also suggests suitable products to the right people meaning you can also enjoy the benefits of up selling items to customers who are already buying other products of yours.
How we optimize your online store
Creating an online store is one matter. Creating an online store than generates sales in another. Our process as part of building an eCommerce store never changes: Firstly we gather all the requirements of the client, their items for sale and the volumes. Then we look into competitors in the same industry and analyse the target market and the behaviours of the targeted customers. Working with the client, we then decide upon the most effective designs which trigger all the right emotional responses of the end user and ultimately convert them into paying customers.
Once the website has been developed and your eStore is ready, we begin to target the traffic that is interested in your product. With in-depth knowledge of search engine marketing, we put together effective marketing strategies which enable your website to climb through the search rankings giving your site more qualified and relevant visitors and in turn, driving sales up.
1. Requirements Gathering
Meet up to establish desired functions for the platform.
2. Custom Design Creation
Creating a visual representation of the look and feel of the website.
3. Development Of A Platform
Creating the system on which the website will sit.
4. Launch and Marketing
All stations are go and now to attract first visitors to your platform!