Custom eCommerce SEO Services for Your Business
While the core principles of SEO remain the same, it's important to understand when different solutions are required. eCommerce SEO brings a unique set of challenges that require different solutions. From basic and repetitive product descriptions to category pages with almost no content, eCommerce SEO presents a variety of challenges that can make optimisation a nightmare - which is where Vecro Tech can help.
We offer tailor-made eCommerce SEO services that provide solutions to the ranking issues your store faces. With a team of SEO eCommerce experts, we develop premium-quality, SEO-driven content that improves rankings and drives traffic and leads towards your store.
After all, it's difficult to get the desired sales when people cannot find your store, so let us help your website expand its reach. With our assistance, you can expect your website to have better product rankings, search engine rankings, and search engine listings - all of which combines to increase conversions and sales.
Why Your eCommerce Website Needs Search Engine Optimisation
Whether you're starting a new online store or have been running one for a while, there are plenty of reasons to invest in eCommerce search engine optimisation (SEO). For one, it makes sure that your store is on the front pages of search engines like Google, meaning customers can find your site and products.
Plus, investing in eCommerce SEO services provides you with organic traffic. This is not paid search traffic that has a price per click, conversion, or impression. It's completely organic traffic and a long-term investment that improves your bottom line.
eCommerce SEO doesn't have a short-term life. Once optimised for search engines, your website retains its high ranking even after you've stopped paying for the service. It works for you continually over the long term - you don't need to start new every few years like most other marketing processes.
Better still, once you have an eCommerce website that is fully optimised for search engines, its easier to improve over the years. Rather than replacing everything, you simply make adjustments and additions whenever needed. Do this over the long-term and watch your website become a market leader.
What to Expect from a SEO eCommerce Campaign?
We understand that every business has their own set of challenges when it comes to eCommerce SEO. So, we always develop SEO strategies that are based around the unique requirements of your online business. No matter your niche, we are confident that our skilled team of eCommerce SEO experts have the tools necessary to improve site ranking.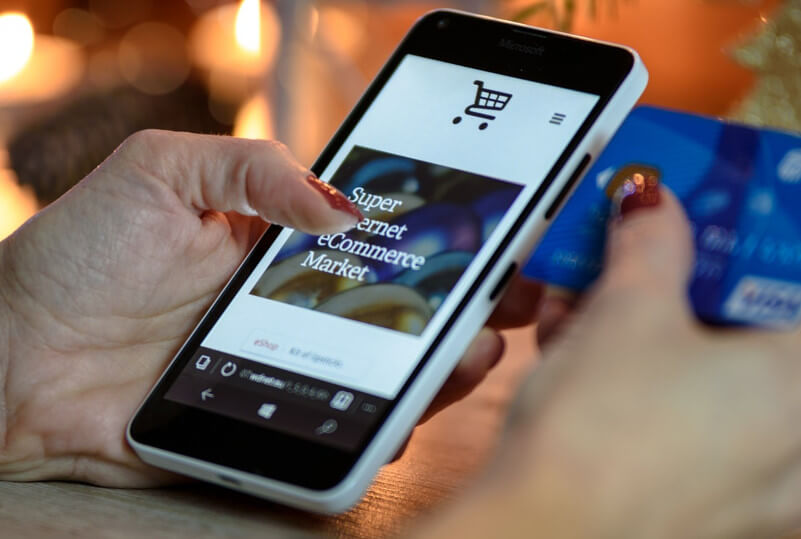 Frequently Asked Questions
We see patterns with the questions people ask. Maybe we already have the answer to your question
This largely depends on how much stock items or products you wish to sell as well as budget and timescale for completion of project. It also depends on whether or not you intend to sell products on an international level. Larger organisations who have thousands upon thousands of products that they can sell online will use an entirely different platform from a smaller scale business who may only have a couple of hundred items in their inventory.
Never will you find one project that costs the same. There are many factors which vary from project to project which will subsequently have an effect on the price. An eCommerce store which only sells 30 items will cost considerably less than an eCommerce store which intends to sell thousands of items. Only once a consultation has been had and all the functionality requirements have been gathered, we can evaluate a reasonable cost for the project.
Again much like the previous answers to such questions, the length of time it takes for the production of an eCommerce platform from inception to completion will vary! We can usually say with confidence that, regardless of the size of the project, the production of an eCommerce platform will take a minimum of a month. However, it could potentially take up to 6 months depending on the size of the store. Clients who are willing to increase their budget in order to finish the project quicker allows for more man power to be placed on the job, therefore speeding up the development time.
Here's a breakdown of how approach each eCommerce SEO campaign:
Profitable Keyword Research
eCommerce SEO campaigns begin with keyword research. We'll analyse current keywords used on the store to determine what works and what doesn't. Product pages pose a unique challenge for SEO in eCommerce, as they tend to feature high duplications and weak keywords that reduce ranking. We conduct thorough keyword research to see what can be used to improve site ranking. This includes high opportunity and long tail keywords, while also researching search intent to see what keywords your target customers are using.
Not only that, we'll analyse your keyword targeting and research what your competitors are doing to get high rankings. Category pages are reviewed and we'll research what category-focused keywords can be implemented, while checking the layout and structure of the site to ensure it fits with these categories.
Onsite Optimisation
It is more than likely that your eCommerce site already has the foundations in place for good SEO - it just needs some adjustments to fully optimise it. We take various steps to optimise the website, from working on product descriptions to improving the content and links present on the site. In most cases, we begin working on product categories as these have a lot of potential for improving site ranking. Product pages are also a good place to optimise, especially products that are receiving high search volumes, along with the high value products present on the site.
Of course, these pages need to have the right appearance for result pages too. Therefore, we improve tags and meta descriptions, which is a simple yet effective way of increasing click through rates.
eCommerce SEO Content Creation
Any eCommerce site that wants high ranking on search engines needs good content. So, we'll develop a range of rich, SEO-driven content that offers value to visitors. Content opportunities vary from each eCommerce site, so we review what type of content opportunities are available for your site and how to best implement them.
Certain content, such as product descriptions, always have the opportunity for improvement, but we also look to create content such as blog posts, articles, buyer's guides, how-tos etc.
Link Building
An importance aspect of eCommerce SEO, link building helps to establish a site's authority, in turn improving ranking and driving traffic towards the site. Our team of eCommerce SEO experts have developed a diverse network of link building opportunities to help increase website authority in every niche. Working alongside prominent bloggers and publications, we'll ensure your website has strong back links to relevant websites. This helps improve authority while increasing the reach of your brand, so we only use publications where your target audience are likely to frequent.
Link building requires a diverse range of DAs to rank as high possible. So, we always find links from a diverse range of sources to ensure content remains varied yet relevant. This includes the likes of reviews, interviews, articles, competitions, and more.
eCommerce SEO Reports
We pride ourselves on offering an eCommerce SEO service backed by results. We don't just make promises, we deliver on all fronts and use metrics to show you what precisely we are doing. Reports are often difficult to understanding without knowledge of the subject, so we make sure all reports are simple to understand.
We show you what we're doing, why we're doing it, and how everything is performing with relevant data. Should there be any confusion about the reports, we'll have someone explain to you exactly what everything means