Bespoke Mobile App Development Services in Aberdeen
We provide you with mobile apps that give your customers the best experience possible. Customers expect a high standard when it comes to mobile apps - more than half will delete the application that is too complex or poor quality. To ensure that this never occurs, you need to hire experienced mobile app developers in Aberdeen, which is exactly what you get with Vecro Tech. We want to make sure your app offers the best user experience for customers, ensuring that they always return and engage with your digital product.
An Asset for Your Business
The best apps are an invaluable asset for a business. They allow your customers and employees to automate various processes to help your business grow. As one of the foremost add developers in Aberdeen, we've helped design, develop, and launch mobile apps for business of every scope and size. Our apps are tailor-made to the unique requirements of every business and provide an excellent return on investment. By providing an app that caters to the massive mobile market, businesses have a long-term asset that increases their bottom line.
A Diverse Team of Mobile App Developers in Aberdeen
Our team of app developers in Aberdeen are experts in various fields of mobile app development. From Android and iOS experts to UI/UX designers to project managers, we've assembled a highly experienced team that are ready to design and develop cutting edge applications to requirements of every client.
Mobile App Development That Doesn't Lock You In
Every client has complete control over their project. We never lock you into a contract and you have 100% ownership of all copyright. This approach works for both parties and has seen a massive number of clients continue to work with us after the development of their app is complete.
Mobile Development Made Easy
We understand that our clients aren't tech gurus. It's why they've chosen us as app developers for their project. Our goal is always to make the mobile app development process easy to understand for our clients. You get complete guidance throughout the entire process from planning to launch. This ensures you know what we're doing and why we're doing it during every phase of development. No mobile app is possible without input from the business, so we want you to provide us with as much input as you want. Of course, we know that you may not be sure of what you need to include in your app. This is why we're here to help. We'll give you recommendations for features to include and the important areas to focus on, such as user experience, customer requirements, integration, marketing, and more.
Frequently Asked Questions
We see patterns with the questions people ask. Maybe we already have the answer to your question
Hybrid apps are quicker and cheaper to make as the language in which the code is written is universal and can be recognised across both, apple and android platforms. It also allows for changes or alterations to the app to be made quicker and easier. You tend to find that it is for this reason, smaller scale companies prefer this option. For larger organisations, they may wish to run a test round of the application, in which case they would choose for the application to be hybrid in the first instance. That being said, native applications run smoother on their chosen platform and this is why certain companies who already have an established product or service, and who don't require a mass testing period, would create one application for each operating system.
The cost of
development for a mobile application
varies greatly from project to project. Some mobile applications with very complex functionality, that is time consuming to create, will cost considerably more than a very basic application with basic functionality. The cost for development is usually measured against the time it takes to produce the app.
A mobile website should always be your first port of call if you intend on having some kind of online mobile presence. That being said, whether or not you build a mobile application or a mobile website very much depends on your overarching objective. The development of a mobile application would be suitable if it is created to serve a very specific purpose that would include functionality that far exceeds the capabilities of a web browser.
Native Development
Native apps is the name attributed to mobile applications which are developed for a specific mobile device. Although there are some associated advantages with producing a native application, they are inherently more expensive projects to execute as the code is written in a language specific to the platform you are producing the app for.
Hybrid Development
Hybrid applications, unlike native applications, are written using a universal code which means the application is available for download on any model of handheld device.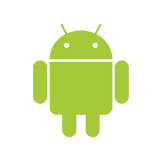 This platform allows applications to reach the widest global audience making exposure of your application on this platform much greater.
A Simple Yet Effective Process of Mobile App Development
Developing a mobile application is often a challenging process but not with us. We remove the hassles associated with mobile app development by guiding you through the entire process. You'll know exactly what we're doing at every phase of development, why we're doing it, and provide us with input the entire way.
Before App Development
Planning
All mobile apps require a good plan before we even think about designing and development. Let us know what your goals are for the app, what features you want to include, any branding and logos required, and any other additional info you feel is useful. Once we know what you need, we'll develop a rough estimate on the price and timeframe for the project so you know what to expect.
Research
There is a lot to research for a mobile application, as the needs of every business differs, so we'll take the time to conduct thorough and relative research. This includes market research to see what competitors are doing and whether your idea is worth pursuing - some apps may not be worth investing in!
Project Outline
Now that we know the app is ready to be designed and developed, we'll outline the entire project to every detail. At this point you get an exact quote on the cost of the project and how long the app development process will take. If you're happy with everything, we'll set up the necessary paperwork to get things finalised. We sign NDAs to keep your ideas protected while creating a bespoke contract that meets your specific business needs.
App Development
We want to give our clients the peace of mind that their ideas are protected, so we sign a non-disclosure agreement that ensure the project is secure. We also sign all the required contracts before beginning the development phase. During App Development
Design
It's time to design the entire app! This is a fun process where we map out the overall design, finish database designs, and choose the suitable technologies to bring your application to life. This stage is when we develop the wireframe of each page of the app while our UI/UX experts ensure that design layout is user-friendly. By this point we may need some content from you, such as written content, graphics, logos, and other relative content you want included in the app.
Development
It's time to bring the app to life! Our team of in-house mobile app developers in Aberdeen start coding the application, starting with the core features and then inserting complex features thereafter.
Testing
Testing is a vital component of the development phase. It lets us identify and correct any bugs and codding errors to ensure the app remains fully functional and user-friendly. Testing may take time but it is well worth waiting for as it ensures the mobile application is premium-quality for its launch.
Publishing
Now we publish the mobile app! We'll make sure that the application meets all current curriculum from Google, Apple, and Windows app stores.
After App Launch (Optional)
Marketing
Your app is only going to be a success if people know about it! We have extensive experience marketing various types of applications to target users, such as social media posts, blogs, articles, press releases and more. A strong marketing campaign is key for a successful launch, so let us help with this through experienced marketers that have invaluable industry insight.
App Maintenance
Maintenance is required for every application after launch. We aim to ensure that all issues that are discovered with the app are quickly addressed to ensure that users have the best experience with your product. Certain bugs and errors slip through the cracks during testing, so we take the time to resolve any problems that arise post-launch.
Future Development
Mobile app development never truly finishes. There are many ways that apps can be improved and upgraded over the months and years after release, and our future development services make sure your app has staying power. Whether there are new features you want to add, minor aesthetic changes, or updates to current systems, our on-going development service has you covered. While you never need to commit to long-term development, we'd love to continue our partnership long into the future.
Contact Us for More Information on Our Mobile App Development Services in Aberdeen
We understand that developing a mobile app is a daunting prospect, so we'd be love for you to get in contact with us if you need any information or have questions about our service.
How much does it cost to build an app