Edinburgh's App Developers
Vecro Tech is a team of passionate mobile application developers based in Scotland. We offer a variety of mobile development services for businesses of every scope and size. From design to development to launch, our team of mobile application developers produce high-quality digital products that take your business to the next level. Customers desire simple yet well-designed applications, otherwise they're likely to turn elsewhere. Our mobile development team in Edinburgh have skills and experience that produce innovative and intuitive mobile applications that not only attract but also retain customers. Our team here at Vecro Tech features a range of mobile application developers equipped with the skills and experience needed to deliver premium-quality digital products. With experts in every aspect of mobile application development, including app design, development, and management, we have the tools necessary to produce responsive and optimised applications for every one of our clients.
We focus on designing and development mobile applications that are fully functional and provide the best UX and UI possible. We'll design and manage every aspect of the application, including front-end development, back-end management, testing, and upgrading- our team of app developers have you covered throughout the entire application development process. To ensure we're ready to handle all mobile app requirements, we've gathered a team of experts in different aspects of mobile application development, including iOS and Android developers, mobile web developers, UX/UI designers, digital marketers, content creators, and project managers. With such a diverse range of skillsets on hand, we're confident of producing the best mobile application anywhere in Edinburgh. We produce applications for all the most-used platforms including, Apple, Android, and Windows, ensuring you application allows you to reach your target audience.
Frequently Asked Questions
We see patterns with the questions people ask. Maybe we already have the answer to your question
Hybrid apps are quicker and cheaper to make as the language in which the code is written is universal and can be recognised across both, apple and android platforms. It also allows for changes or alterations to the app to be made quicker and easier. You tend to find that it is for this reason, smaller scale companies prefer this option. For larger organisations, they may wish to run a test round of the application, in which case they would choose for the application to be hybrid in the first instance. That being said, native applications run smoother on their chosen platform and this is why certain companies who already have an established product or service, and who don't require a mass testing period, would create one application for each operating system.
The cost of development for a mobile application varies greatly from project to project. Some mobile applications with very complex functionality, that is time consuming to create, will cost considerably more than a very basic application with basic functionality. The cost for development is usually measured against the time it takes to produce the app.
A mobile website should always be your first port of call if you intend on having some kind of online mobile presence. That being said, whether or not you build a mobile application or a mobile website very much depends on your overarching objective. The development of a mobile application would be suitable if it is created to serve a very specific purpose that would include functionality that far exceeds the capabilities of a web browser.
Native Development
Native apps is the name attributed to mobile applications which are developed for a specific mobile device. Although there are some associated advantages with producing a native application, they are inherently more expensive projects to execute as the code is written in a language specific to the platform you are producing the app for.
Hybrid Development
Hybrid applications, unlike native applications, are written using a universal code which means the application is available for download on any model of handheld device.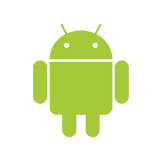 This platform allows applications to reach the widest global audience making exposure of your application on this platform much greater.
A Simple Yet Effective Process of Mobile App Development
Developing a mobile application is often a challenging process but not with us. We remove the hassles associated with mobile app development by guiding you through the entire process. You'll know exactly what we're doing at every phase of development, why we're doing it, and provide us with input the entire way.
Before App Development
Planning
All good mobile apps start with a plan. At this phase, we want to know what you need from an application, what your goals are for the app, and any ideas you may have. This isn't always easy as it's difficult for some to pinpoint what they want or need from an app. To make it easier, we'll give you an idea of what other clients have given us, which is often just a broad list of features they want included with the app. This is a good starting point for finding out what you really need from the app.
Estimation
Once we have a rough idea of what you want from your mobile application, we can begin to estimate a cost and timeframe for the product. This gives you the opportunity to know what to expect in terms of price and duration of the development, which will be further refined at a later point.
Research
With an understand of your requirements we begin researching various aspects of the project. This includes market research to see whether your idea is worth pursuing, as not all mobile app concepts are necessarily the best solution for your needs.
Outline
We outline the complete process of design and development before we get started to show you exactly how things will go. This includes a specific price and timeframe for completion, giving you a clear understanding how development will progress and the overall cost of the project.
Contract signing and paperwork
App Development
We want to give our clients the peace of mind that their ideas are protected, so we sign a non-disclosure agreement that ensure the project is secure. We also sign all the required contracts before beginning the development phase. During App Development
Design
This is where the fun begins! We start mapping out the entire flow of the app from the offset, finishing database designs, and choosing appropriate systems for the app. Then, we design the wireframe of the application, creating an example of each page. The UI/UX team then sets out to optimise the interface to ensure the best user experience possible. At this point we may require some input, such as content, images, logos etc. You can also request any specific graphic content (e.g. animations or illustration) and we'll determine whether this content needs commissioned.
Development
With a design finalised and all relative content sourced, we now begin to build the mobile application from the ground up. Our technical team are some of the best mobile app developers in the market, developing core features of the app before moving onto more complex functions.
Testing
With a design finalised and all relative content sourced, we now begin to build the mobile application from the ground up. Our technical team are some of the best mobile app developers in the market, developing core features of the app before moving onto more complex functions.
Launching of the app
The big moment has finally arrived. After all testing is completed, quality assurance is met, and you are satisfied with the finished product, it's time to launch your mobile application. Google and Apple have certain criteria for accepting applications on their storefronts, so we'll make sure they are completely up to standard and ready for publishing.
After App Launch (Optional)
Marketing
The work doesn't finish once app development is completed in Edinburgh. You need to market your application to ensure the right people can find it, so let us take care of this for you by developing a robust marketing strategy for the launch. From social media marketing to promoting with press releases and other publications, we'll make sure that your app gets the attention it needs to succeed.
Maintenance
Even the best developed apps need some minor maintenance after going live. We offer on-going maintenance and support to keep your application functioning at its best. Certain bugs and errors only come to light post-launch, so we take the time to ensure all issues are addressed.
Updates
To ensure that the mobile application lasts for many years, we provide regular updates and development to further improve the product. We'll work together throughout this process, getting information on features you may want to add or areas that could be improve. There is no need to commit to future development - all mobile app development services are tailor-made to suit your needs.
How much does it cost to build an app
Since every app is a customised project, there are many factors that contribute to the overall price. On average prices range between £5,000 - £30,000. Here are some of the most common:
App Complexity: while some mobile apps require minimal functionality, such as login, scrolling and image viewing, others—such as for an eCommerce app—require more complex features, such as an in-app purchase platform.
Amount of Design: another aspect to consider is how much original design is required, based on the minute details of how the app will be presented.
Time of Completion: no great app was built in a day, but if you are racing against the clock, expedited service is what you need to get a great app out the door in no time.
Rest assured we've got your best interests in mind. As part of our initial meeting to discuss the requirements for your mobile app, we'll devise the most optimal and cost-effective plan, and give you a precise quote so you won't need to worry about any surprise costs. Additionally, we will calculate the cost of the app in man hours to help estimate the amount of time it will take to complete.
How long does it take to develop an app?
With the amount of apps that come out on a daily basis, you'd think they were created with the snap of a finger. But when it comes to the research, planning and actual design time of a truly great app, the average completion time ranges between 3-6 months.
If the app is on the simple side, it can take less. However, if the client budget allows for it, we can expedite the creation of an app by employing more people on the project. We can discuss details like this in our initial meeting when touching upon timeframe and budget expectations.
What are the payment terms?
We offer an instalment plan that covers the entire mobile app creation process:
Up front we will collect 30% of the final quoted price. After we confirm the design and transfer it into code, we will collect another 30%. The remaining 40% shall be paid after the app is finished.