Edinburgh SEO Agency
Looking for a reliable SEO services in Edinburgh? Then look no further than Vecro Tech. We're an experienced SEO agency in Edinburgh providing bespoke search marketing solutions for companies small and large. Using data-driven strategies, we develop focused marketing strategies that deliver proven results, from increase search engine ranking to more leads, traffic, and conversions on your site.
Finding new customers is often challenging without the proper marketing techniques. Knowing how to use search engine optimisation (SEO) to your advantage is difficult without prior knowledge and understanding of the subject. Rather than doing the guesswork yourself, you can hire Edinburgh SEO company such as ours to help do the hard work. With the right strategies in place, expect organic growth, increased brand awareness, and higher conversion rates than ever before.
How SEO Can Help Your Website
Any business operating with a website is found through a search engine like Google, Bing, or Yahoo. No matter what product or service you provide, there are people searching for it online, yet there is no guarantee that they find your specific site.
This is because search engine ranking is determined by various factors, with many businesses no even realising what they need to do to rank higher on search engines. Without proper search engine ranking, it's impossible for a business to reach more customers, market their goods or service, and providing an engaging experience for visitors to try and convert them into sales.
Search engine optimisation (SEO) provides solutions to these problems. Using various search marketing processes, SEO helps to improve website ranking, user experience, and to build trust with anyone visiting the site. As a result, the website immediately becomes more visible through multiple channels, bringing more traffic and leads to the website. These in turn have a higher chance of being converted into a sale due to onsite optimisation that provides each one with a streamlined user experience.
Using a Edinburgh SEO company such as our own is a great way to improve the overall visibility of your website and brand. We aim to develop tailor-made SEO campaigns that meet your current requirements and long-term marketing goals, helping your business succeed and grow.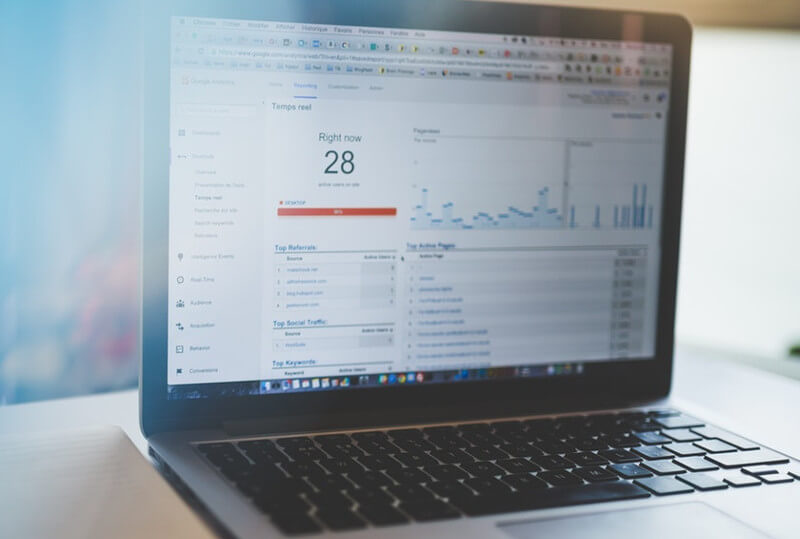 Frequently Asked Questions
We see patterns with the questions people ask. Maybe we already have the answer to your question
Reliable SEO Services in Edinburgh
We offer a range of dedicated SEO services for business in and around Edinburgh. All solutions are custom-made to the requirements of every client, with a robust campaign developed to suit all your marketing goals. Although processes vary with each SEO campaign, you can expect any of the following services to drive our strategies:
Website Evaluation
The best SEO strategies begin with evaluating the current website. This lets us understand is influencing the current ranking and any areas that need to be improved. We'll also identify and remove any errors that are impacting SEO.
Research
Any good SEO strategy requires lots of research, which is exactly what we perform to ensure we know what your competitors are doing, the best keywords to improve SEO, and any relative industry data. This research gives us a better idea of the most effective keyword targeting to improve site ranking. We leave no stone unturned when it comes to research, including long tail keywords, broad keywords, specific keywords, and much more.
Content Creation
Any Edinburgh SEO agency worth its weight knows the importance of quality content for search engine optimisation. We develop SEO-driven content that is designed to increase ranking and indexes, with unique, engaging content produced for every website. We use a diverse range of content to further improve ranking on search engines, including blogs, articles, guides, and more.
Onsite Optimisation
Your website needs to be fully optimised to ensure effective ranking. Any SEO content that we develop is done with the intention of onsite optimisation, although other processes are used for this, such as improving site structure, meta description optimisation, mobile optimisation, robots.txt implementation, removing onsite errors etc.
Link Building
Powerful link building is one of the most effective SEO strategies to increase ranking and site authority. Backlinking your website pages to those of high-ranking sites goes a long way towards improving ranking on your site. This is quite a challenging process for many SEO agencies in Edinburgh that lack the type of linking network we do. We work with various bloggers and publications to generate organic backlinks that increase website traffic and authority.
Social Media
Although a newer marketing tool, social media marketing is incredibly powerful for spreading your brand and generating new leads and traffic towards the site. By creating engaging content with social media users, we can significantly increase website exposure, generate new sales, and build strong customer relationships to ensure buyers return.
Reports and Analysis
The success of SEO is easily measured in data. We use various reporting and auditing tools to generate data reports that show you exactly how successful the SEO campaign has been. Reports are designed to be easily understandable yet completely transparent, giving our clients the complete picture of how various our various strategies are performing.
Why Us?
We are confident of providing the best SEO services in Edinburgh that deliver on all fronts. Here are a few reasons we believe we are the best match for your SEO campaigns:
Experience
We carry a wealth of industry experience that provides us with invaluable insight. We've worked on SEO campaigns for many years so know exactly what metrics search engines currently use to determine ranking. This means we can develop data-driven strategies with proven results.
Expertise
Not every SEO company in Edinburgh features dedicated SEO experts like those on our teams. We have experts in various aspects of search engine marketing, giving us the knowledge needed to create relevant SEO strategies that are within current industry standards.
Transparency
Our SEO strategies are a two-way street. We want input from our clients to ensure we develop strategies that meet long and short-term marketing goals. The entire cost and timeframe of the SEO campaign is made clear before we get started, while we also keep you fully updated with reports throughout the process.