Search Engine Optimisation in Glasgow
What is SEO
Today, when we need to solve a particular problem or require a specific service, we search for a company that can offer a solution, in a very different way than in the past. Most people search for the answer on Google.
Search engine optimisation (SEO) is the name given to the methods we use to organically enhance a website's findability in search engines (unlike pay per click where you pay for adverts to appear). This results in maximising the exposure of your website to those who you know are looking for the goods or services that you provide, in turn leading to an increase in traffic and ultimately conversion rates. This benefit to your business means that SEO is by far one of the most profitable tools available to grow your business online within the world of digital marketing.
How does Google rank its websites
Most organisations operate in highly competitive, demanding industries, with a long list of organisations to choose from. So how does Google decide on which order to list their websites when performing a search? The short answer is that Google has created a complex and very special algorithm, which assigns every website a value of importance. As a result, the website with the most importance or highest authority will be shown first in the search engine results page (SERP), ranking higher than your competitors. This ultimately leads to more traffic and a higher conversion rate, bringing in new business.
In this respect, SEO should be thought of as developing your reputation with the search engine but in a smarter way. Ultimately, building your search engine reputation is similar to building your business reputation through word of mouth. As all businesses know, maintaining a positive reputation through word o
Vital to the optimisation of your website, is adhering to the numerous requirements set out by Google and Vecro Tech's highly skilled SEO Glasgow team focus on this to ensure that your website conforms to Google's algorithms as much as possible. This action will lead to gradual increases in your website's position in search results. The content on your website and the technical aspects combine to make a powerful marketing tool driving your sales up.
To find out more, get in touch with one of our experts and see why we are the SEO company for you!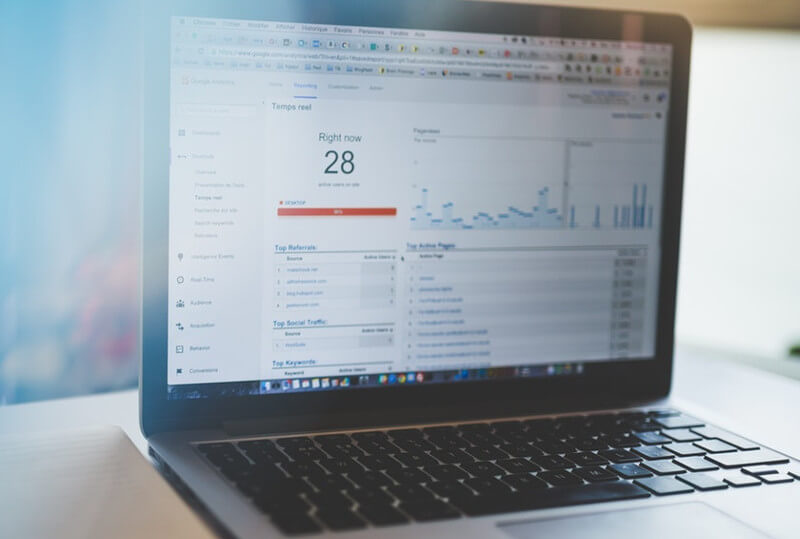 Frequently Asked Questions
We see patterns with the questions people ask and in order to help you in the most efficient way, we have put together a list of the most common digital marketing and SEO services questions. So whether it is about SEO, PPC, Web Design or any other service, check out our FAQ below or get in touch today!
Our SEO process
Audit and Analysis
A) On site and Keyword Analysis
The fundamental requirement for any good SEO campaign is ensuring your website meets a long list of over 200 visual and technical requirements set out by Google. The most successful websites, in terms of SEO performance will aim to meet almost all of these requirements. Our Glasgow based team at Vecro Tech will carry out an initial full audit of your website and highlight any technical and media issues that are present. We class these as 'on-site' issues and refer only to errors relating directly to the website.
At the same time, we will conduct comprehensive keyword research into your marketplace, looking closely at the various keywords and phrases that people enter into the search engine, when searching for a company that can help them. By analysing these keywords, the frequency and volume by which they are searched, it allows us to calculate potential visitor levels and the overall profitability of the campaign.
B) Marketplace and Competition Analysis
A successful SEO campaign largely relies on choosing the correct tactics and techniques to employ, in order to gain a head start against your competition. Through the analysis of your marketplace and direct competition, we can develop the crucial insights into your industry that are needed to execute a solid and effective SEO campaign.
As part of Vecro Tech's comprehensive analysis, we will look in depth at the strategies used by your competition, to establish which tactics are proving a success. Furthermore, we will study your competitors backlinking portfolio and benchmark this against your own.
From the vital data collected, our SEO Glasgow team will formulate the best strategy to employ, that will result in getting ahead of your competition. This data also enables us to provide more informed predictions on projected timescales etc.
On-site Optimization
Our speciality is making sure that your website is indexed comfortably in the search engine. Our team will address all issues that are highlighted in the site audit and ensure that all on-page requirements are met. All of our work will have potential future updates to the Google algorithm in mind, making sure we are best placed to maintain your position in the search rankings and wherever possible always improving. SEO strategies will always include all parts of technical SEO including on-site and off-site optimisation.
Off-site Optimization
The most crucial part of the campaign is the Off-site SEO. Vecro Tech provides a premium quality backlinking service for all of our clients. Our chosen methods for outreach ensure the highest quality inbound links are received and any informational products are written by professional writers with a background in your industry. Some local SEO agencies and UK wide ones too will engage in less efficient off-site methods that can actually do more harm than good.
We will ensure we operate in the most efficient, professional way that future proofs your page optimisation so that when Google updates its algorithm it has minimal effect on your website.
Regular Tracking and Reporting of Results
At Vecro Tech Glasgow, we believe in collaboration and transparency and so we provide our clients with a link that enables them to follow real-time changes in their search result rankings. As a result of this being a long-term working relationship, we can create bespoke reports based on your company requirements, allowing you to present to all stakeholders how their investment in SEO is making a difference to the business. Our experienced team have years of experience in varies industries including e-commerce, helping us deliver the most important information in a clear and constructive way.
What Next?
Our advice would be to meet face to face for an initial consultation. Prior to the meeting, we will prepare thoroughly by investigating your marketplace and getting a feel for your industry. The consultation is an opportunity for us to listen to your requirements and discuss with you potential strategies for moving forward.
Please fill out the contact form below and a member of the team will be in touch.