Search Engine Optimisation
SEO or search engine optimization is the name attributed to the strategies and tactics used to enhance a website's rankings in search engines when a search is conducted for specific keywords or phrases related to that business. SEO is a longer term advertising strategy that yields consistent results and ensures fantastic exposure for your businesses products and services.
By utilizing the correct techniques and tactics you will strengthen what is known as your domain authority which is a key indicator to Google that you should appear higher in the search results. The more domain authority your website has, the higher the ranking of your page.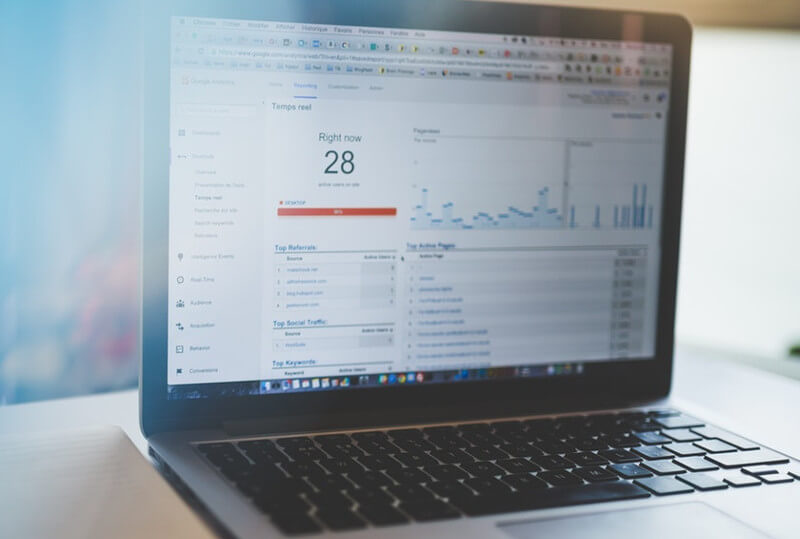 Frequently Asked Questions
We see patterns with the questions people ask. Maybe we already have the answer to your question
Our SEO process
1. Audit and Analysis
A) On site and Off site Analysis:
As part of an effective marketing campaign, the website must be built to certain standards and adhere to a variety of visual and technical requirements. Google has a list of over 200 on page requirements which must be adhered to when developing the website. The most successful websites will be sure to meet almost all of these requirements.
Vecro Tech will firstly conduct a full on page audit and highlight any and all technical and media issues which are present. The next phase of the analysis is to study closely any and all "backlinks" pointing to your website and measure the value being passed through them.
B) Market Place and Competition
An effective SEO strategy is one that employs enough tactics and techniques to gain a foot forward against your competition. In order to do that we firstly need to gain some industry insights into what your competitors are doing.
Vecro Tech will fully analyse competitors from your market place whose websites are performing the best. From this we can gain an understanding as to what strategies they have adopted and what we would need to do in order to outperform them. We can also study their backlinking portfolio and make comparisons between yours and theirs.
Gathering all of this data allows us to make predictions on timescales and estimations on traffic intake ultimately allowing us to devise a strategy of our own which will produce the highest return on investment for the client.
2. On-site Optimization
All of the areas which require resolving, with reference to the on-site factors, will be addressed and brought up to a standard which is satisfactory for search engines. The usual areas which we look at are things like the mobile responsiveness of the website, the ease of navigation through the website, the website's meta information etc.
3. Off-site SEO
With off-site optimization, the main objective of this process is to grow and develop your backlinking portfolio. Using the latest software, we can pull up all the backlinks which currently point to your website. Once we have thoroughly gone through all the existing links, we delete any links which are weak and passing through little to no value to your website.
Then using various techniques and methods, we will gradually build more good quality backlinks. Overtime this will increase your website's authority and you will begin to see growth in the search engine's results.
4. Regular Tracking and Reporting of Results
Through regular tracking and reporting of results, it is always visible to the client any progression that is made month on month.
What Next?
One of our experienced professionals will meet with you for a face to face consultation to gain a firm idea of your marketing needs. Then we would conduct thorough keyword research to attain which key phrases relating to your business are being searched for and the frequency of these searches. With the client, we then select keywords that show signs of being the most profitable.
Vecro Tech will carry out an analysis of your website's designs, content and code and offer suggestions as to where improvements can be made. When it comes to SEO, we want to ensure that every aspect of your website is exemplar in order to maximize your chances of having a successful campaign. We then compile a fully comprehensive marketing strategy and provide month to month campaign reports to show you continuous improvements.