London SEO Agency
Vecro Tech is a London SEO agency providing cost-effective SEO solutions. Our team of SEO experts have the knowledge and experienced needed to create effective SEO campaigns that deliver results. Using the best inbound marketing processes to enhance your SEO ranking, we guarantee increased website traffic, more brand exposure, improved user experience, and higher levels of user content engagement.
Our SEO campaigns are tailor-made to suit the unique requirements of each of our clients. No two campaigns are the same, which is why we take the time to develop bespoke projects using our creative SEO marketing. As an established SEO company in London, we are happy to take on projects of every scope and side. From small to medium enterprises to large organisations, our team carries the experienced needed to produce the best results regardless of our client's background or industry.
How SEO Can Help Your Website
Search engines are the first place where people go to find services and goods online. Without a strong presence on search engines, a business is only limiting their reach, resulting in less traffic and fewer conversions than their competitors. Not only that, the user experience of website is generally lower with poor search engine ranking, while a lack of trust is often created without an established presence on the likes of Google, Bing, and Yahoo.
This where search engine optimisation (SEO) helps. SEO is a set of marketing processes used to optimise search engine ranking for a website. With this in place, the visibility and usability of a website increases, resulting in more traffic, conversions, and brand exposure to name a few.
However, implementing SEO onto a website is easier said than done, with expert knowledge and experience necessary for an effective search engine optimisation campaign. At COMPANY NAME, we have the best SEO experts in London ready to develop bespoke SEO campaigns that deliver tangible results.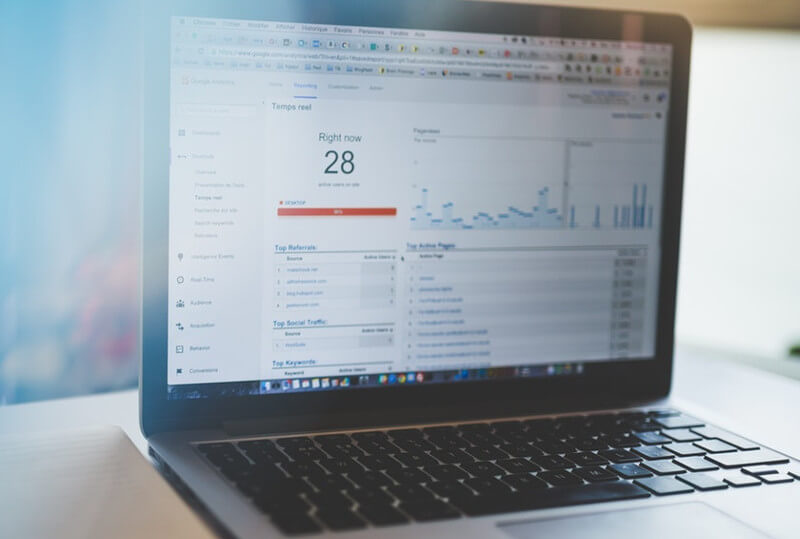 Frequently Asked Questions
We see patterns with the questions people ask. Maybe we already have the answer to your question
How We Approach SEO
We understand that every search engine optimisation campaign is different. Each business has their own goals and requirements when it comes to SEO, which is why we always consult our clients throughout every step of the campaign.
Our approach to SEO is always data-driven. We research data to ensure that the right strategies are being devolved to deliver the results our clients want. Data is used to measure the success of campaigns during development and after being launched, ensuring that every metric is used to create the most efficient campaign possible.
Your website doesn't just rank higher on search engines. It offers an improved user experience and builds a trust and credibility with every visitor, increasing traffic, leads, and conversions.
Our SEO Campaign Process
As a foremost SEO agency in London, we understand that the needs of each client differ. Each one has their own budget and goals in mind, which is why develop bespoke campaigns that meet the requirements of everyone. While the strategies developed in each campaign will differ, a similar process is used to develop these, which are broken down into more detail below:
Consultation
Every campaign begins with a client consultation. Not only does this allows to determine each one's goals and requirements from their SEO campaign but also to get a better understanding of their business. This means we know about your products or services, target audience, previous strategies used, goals for the future, and any present branding used. We also use this opportunity to review the website and any issues it may have and establish all marketing objectives going forward.
Research
The great thing about SEO in London is there are many competitors to draw upon. Various businesses that have higher rankings can be researched to see what they are doing right. That is not all though. We complete industry research, consumer research, keyword research, and search engine result pages analysis to ensure we have all relevant information about your niche market. This lets us establish what your target user is looking for and the overall landscape of the search market you occupy.
Content Creation
Any London SEO agency worth its weight knows the importance of quality content for search engine optimisation. We develop SEO-driven content that is designed to increase ranking and indexes, with unique, engaging content produced for every website. We use a diverse range of content to further improve ranking on search engines, including blogs, articles, guides, and more.
Website Optimisation
Onsite optimisation is an often-overlooked aspect of search engine optimisation. Yes, content and link building remain at the forefront of a campaign but their effectiveness is non-present without an optimised website. We start by auditing the website to see what issues are present and how to best to fix them. After this, we will implement various SEO strategies to complete onsite optimisation, such as metadata optimisation, robots.txt implementation, mobile optimisation, internal anchor text optimisation etc.
Content Creation
With strong foundations in place following onsite optimisation, our experts begin to develop content marketing for the SEO campaign. Content creation involves developing engaging and quality content that offers value to anyone searching or visiting the site. The amount of content creation required differs with every client. From inserting new data on category pages to adjusting service page content to develop long tail keywords, our content creation improves user experience and ranking potential.
Link Building
A core component of a SEO campaign, link building is necessary for building website authority, driving traffic, and improving ranking. Many SEO companies in London struggle to deliver effective link building in their campaigns, yet our industry expertise and strong network allow us to deliver the best results. This includes working alongside relevant bloggers, influencers, and publications to create organic back links that improve site ranking. We have various sources for link building, with only the best backlinks developed to maximise SEO and website authority.
Data Analysis
We are a data-driven SEO company in London that uses relative data analysis to measure the effectiveness of our strategies and establish where improvements can be made. Our tracking tools are implemented onto the site to provide us with all the essential data that lets us further enhance SEO. Data we gather and analyse includes search data, keyword ranking, site traffic, conversions, and user engagement. All of this lets understanding what is working well and where we can improve, ensuring your site is truly optimised in every sense.
Reporting
The data we gather isn't just for us - we want our clients to know exactly how campaigns are processing through tangible metrics. Of course, data is often overwhelming without proper content and presentation, which is why we provide our clients with simple yet insightful reports. Expect frequent reporting on all aspects of the SEO campaign, along with reviews and other data that let us show exactly how successful the campaign has been. After all, we wouldn't be one of the best SEO agencies in London if we didn't have the stats to back-up the success of our campaigns.
Why Us?
We are confident of providing the best SEO services in London that deliver on all fronts. Here are a few reasons we believe we are the best match for your SEO campaigns:
Experience
We carry a wealth of industry experience that provides us with invaluable insight. We've worked on SEO campaigns for many years so know exactly what metrics search engines currently use to determine ranking. This means we can develop data-driven strategies with proven results.
Expertise
Not every SEO company in London features dedicated SEO experts like those on our teams. We have experts in various aspects of search engine marketing, giving us the knowledge needed to create relevant SEO strategies that are within current industry standards.
Transparency
Our SEO strategies are a two-way street. We want input from our clients to ensure we develop strategies that meet long and short-term marketing goals. The entire cost and timeframe of the SEO campaign is made clear before we get started, while we also keep you fully updated with reports throughout the process.